My Philosophy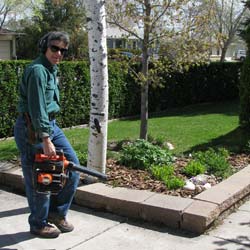 The Garden Keepers has a "green" philosophy which encompasses a total commitment to environmentally friendly landscape maintenance. Our service uses natural fertilizers.  Weeds are removed the "old fashioned way"- by hand.  All yard waste is recycled.
Customer satisfaction is the Garden Keepers' top priority.  Therefore, we will focus on your vision of how you want your landscape to look.  Whether it is to enhance the value of your property, or to create a more pleasing space for your enjoyment, the Garden Keepers will work with you to realize your goals.  If you are a home owner, a commercial property owner, or a realtor wanting to increase your clients' property values by upgrading the "curb appeal" of their home, The Garden Keepers can meet your needs.
References of satisfied customers are available upon request.